2021 Manifestation Workshop with Colby Rebel
January 11, 2021 @ 6:00 pm

-

8:00 pm

PST
2021 Manifestation Workshop with Certified Master Spiritual Teacher & Int'l Psychic Medium Colby Rebel
READY TO TURN YOUR DREAMS INTO REALITY IN 2021?
✨ Ready for a change? ✨ Feeling a nudge that there's something more for you? ✨ Ready to stop wishing and start doing? ✨ YOUR time is NOW!✨
✨ Join Colby for this ONLINE workshop! This workshop is designed to help you understand the power of manifestation and learn to trust your intuition to turn your dreams into reality!
✨ This will be a fun and informative class. You will leave with a stronger sense of your own goals and possibly even some new friends! You will be given fun & interactive exercises to practices your skills and hone in on what will spark your soul this new year!
✨ Whether you currently are taking classes or just have a curiosity about it all, this class will introduce you to the many aspects to the power of manifestation!
✨ You will work specifically on your drilling down to what your soul want to feel fulfilled and practical tips to put your thoughts into action! Regardless of what you want to manifest, you will learn the skills needed to manifest!
✨ Spaces are LIMITED so reserve your space early!✨
THE NUMBER 8 IS THE MOST POWERFUL MANIFESTATION NUMBER.
LETS COME TOGETHER ON 1/11/2021= THE POWERFUL 8 TO CREATE
MONDAY, JANUARY 11TH, 2021 | 6pm-8pm (pst)
Colby Rebel is an international psychic medium, #1 best-selling author of both Psychic Senses and Leap Of Faith. She is the popular podcast host of the Colby Rebel Show and Coffee with Colby. Colby is a certified master spiritual teacher through the acclaimed LWISSD where she was personally invited by world-famous psychic medium Lisa Williams. Prior to her service with Spirit, Colby worked in public accounting and taxation for fourteen years. Colby has been featured on several television programs demonstrating her gift of spirit. She is currently featured on True Terror with Robert Englund on the Travel Channel.
She shares her experience and knowledge for the purpose of giving you the direction, inspiration, and motivation to manifest your dreams to live your fullest life!
She currently resides in Los Angeles and is the proud owner of the Colby Rebel Spirit Center where she teaches and sees clients on a private basis.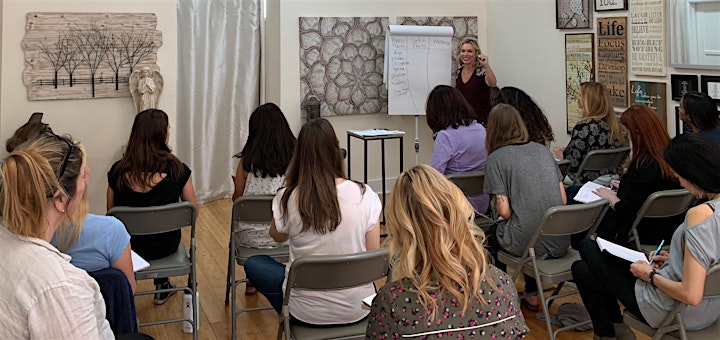 Related Events