Advanced & Intermediate Spirit Development Circle-Online with Colby Rebel
September 6, 2022 @ 6:30 pm

-

8:30 pm

PDT
Advanced ONLINE Spirit Development Circle with Certified Master Spiritual Teacher and Int'l Psychic Medium Colby Rebel
ADVANCED & INTERMEDIATE LEVEL II- ONLINE Spirit Development Circle with Colby
Advanced/Intermediate II ONLINE Development Circle which may be PERFECT for anyone searching for a hard-working circle with exercises!
Ready to dive into 2022? Serious about serving Spirit? Join Colby for this advanced circle designed to work on both your psychic and mediumistic gifts! This is an online intensive circle for the experienced and advanced lightworker with active exercises and one-on-one direction so you must be committed to being open, having fun and learning!
Class is for those who are ready to push themselves beyond their comfort zones and open to a coaching style. Class is fun, energetic and will allow you to develop your style with confidence.
This workshop is held on the FOUR TUESDAY EVENINGS as listed below.4 weeks -please check dates *TICKET INCLUDES ALL WEEKS
SEP 6 | SEP 13 | SEP 20 | SEP 27
Tuesday evenings 6:30pm-8:30pm
$125
Space is LIMITED! This will be FIRST COME-FIRST SERVE.
MUST BE COMMITTED AND READY TO SHOW UP FOR SPIRIT AND YOUR PEERS.
"Thanks for always pouring so much love and passion into us! You are so inspiring. I'm so grateful to have this safe and happy place that you've created to come back to. Thanks for doing all that you do 🙏✨ " -Bridget R.
No refunds are available after purchase.
Colby Rebel is an international psychic medium, #1 best-selling author of both Psychic Senses and Leap Of Faith. She is the popular podcast host of the Colby Rebel Show and Coffee with Colby. Colby is a certified master spiritual teacher through the acclaimed LWISSD where she was personally invited by world-famous psychic medium Lisa Williams. Prior to her service with Spirit, Colby worked in public accounting and taxation for fourteen years. Colby has been featured on several television programs demonstrating her gift of spirit. She is currently featured on True Terror with Robert Englund on the Travel Channel.
She shares her experience and knowledge for the purpose of giving you the direction, inspiration, and motivation to manifest your dreams to live your fullest life!
She currently resides in Los Angeles and is the proud owner of the Colby Rebel Spirit Center where she teaches and sees clients on a private basis.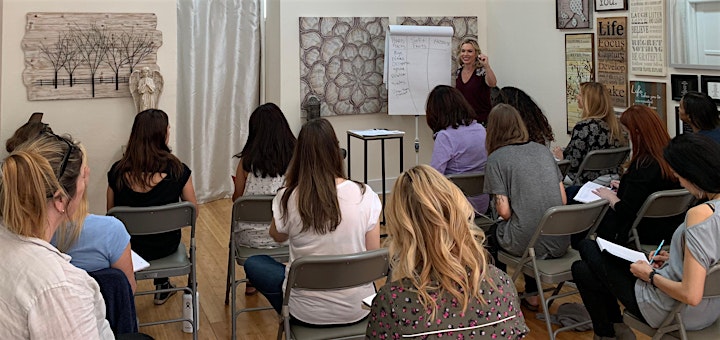 Related Events