Beginner's Animal Communication with Colby Rebel
August 25, 2021 @ 6:00 pm

-

8:00 pm

PDT
BEGINNER'S ANIMAL COMMUNICATION with COLBY REBEL
LEARN how to communicate with your Fur Baby with Colby Rebel.
Colby will teach you how you can tune into your pet to understand their feelings, thoughts and physical ailments.
Whether your pet is here in the LIVING or over the RAINBOW BRIDGE, you can absolutely connect to your pet!
For many of us, our fur babies are our children. We would do anything for them so its difficult when we can't have them speak to us to tell when something is wrong or that they are nearing their physical end. It can difficult to make choices on their behalf. In this workshop, you will learn how to make better choices for your pet feeling confident you are following their wishes and desires.
🐶 LEARN HOW THEY COMMUNICATE
🐴 DO THEY ENJOY THEIR DIET?
🐦 DOES ANYTHING ACHE? HOW ARE THEY FEELING?
🐢 ARE THEY HAPPY IN THEIR ENVIRONMENT?
🐇 DO THEY LIKE THE DOG WALKER? THE DOGGY DAY CARE? STAYING HOME ALONE?
🐕‍🦺 HOW ARE THEY COMMUNICATING WITH YOU?
🐈 ARE THEY AT PEACE?
🐾 SO MUCH MORE….🌟!
Join international medium Colby Rebel in the comfort of your home for an incredible workshop where you will learn how to directly connect to your pet and deepen your bond.
Your fur baby can absolutely communicate and connect!
This will be an amazing event filled with laughter, tears and healing! Bring a photo of your fido and feel the joy of their presence.
DATE: Wednesday, August 25, 2021
TIME: 6:00pm-8:00pm (pst)
COST: $20 (Early Bird Price-ends 8/11/21) $25 Regular Price
WHERE?- ONLINE via ZOOM
*ZOOM LINK IS LOCATED IN YOUR CONFIRMATION EMAIL. BE SURE TO CLICK "MORE" AND PLEASE DO NOT SHARE.
*not everyone is guaranteed a reading
Colby Rebel is an international psychic medium, #1 best-selling author of both Psychic Senses and Leap Of Faith. She is the popular podcast host of the Colby Rebel Show and Coffee with Colby. Colby is a certified master spiritual teacher through the acclaimed LWISSD where she was personally invited by world-famous psychic medium Lisa Williams. Prior to her service with Spirit, Colby worked in public accounting and taxation for fourteen years. Colby has been featured on several television programs demonstrating her gift of spirit. She is currently featured on True Terror with Robert Englund on the Travel Channel.
She shares her experience and knowledge for the purpose of giving you the direction, inspiration, and motivation to manifest your dreams to live your fullest life!
She currently resides in Los Angeles and is the proud owner of the Colby Rebel Spirit Center where she teaches and sees clients on a private basis.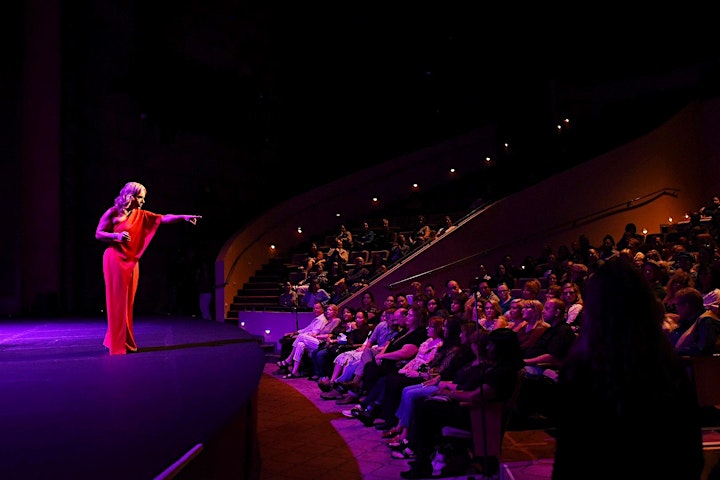 Related Events