Spiritual Author Workshop-Telling Your Story!
April 11 @ 5:00 pm

-

7:00 pm

PDT
The Spiritual Author Workshop-Telling Your Story!
📖✨Spiritual Author Workshop✨📖
Do you have a dream of writing a book? Do you want to tell your story?
Whether you want to write an autobiography or "how to" book, it can be overwhelming to know where and how to start! In this workshop, Colby utilizes her degree in journalism and her experience as a 3X Best Selling Author to teach you the essentials steps in writing your book!
The Spiritual Author Workshop is designed to help you understand EVERYTHING you need to write your book and tell your story! ✍️
Colby Rebel is a 3X Best Selling Author with Leap Of Faith: How To Build Your Spiritual Business, Psychic Senses and Coffee with Colby!
✨ Learn to organize your thoughts and goals
✨ Technique to easily create chapters
✨ Steps in editing and self-publishing
✨ Staying committed to the goal
✨ How to deal with writer's block!
✨ Understanding what sets your book apart
✨ Working on confidence & consistency!
*WHETHER YOU HAVE THE DESIRE TO BE A PUBLISHED AUTHOR OR TO SIMPLY LEARN HOW TO WRITE WITH EASE-THIS WORKSHOP IS FOR YOU!
DATE: TUESDAY, APRIL 11TH, 2023
TIME: 5:00PM-7:00PM PST
COST: $55
WHERE?- ONLINE via ZOOM
*ZOOM LINK IS LOCATED IN YOUR CONFIRMATION EMAIL. BE SURE TO CLICK "MORE" AND PLEASE DO NOT SHARE.
Colby Rebel is an international psychic medium, #1 best-selling author of both Psychic Senses and Leap Of Faith. She is the popular podcast host of the Colby Rebel Show and Coffee with Colby. Colby is a certified master spiritual teacher through the acclaimed LWISSD where she was personally invited by world-famous psychic medium Lisa Williams. Prior to her service with Spirit, Colby worked in public accounting and taxation for fourteen years. Colby has been featured on several television programs demonstrating her gift of spirit. She is currently featured on True Terror with Robert Englund on the Travel Channel.
She shares her experience and knowledge for the purpose of giving you the direction, inspiration, and motivation to manifest your dreams to live your fullest life!
She currently resides in Los Angeles and is the proud owner of the Colby Rebel Spirit Center where she teaches and sees clients on a private basis.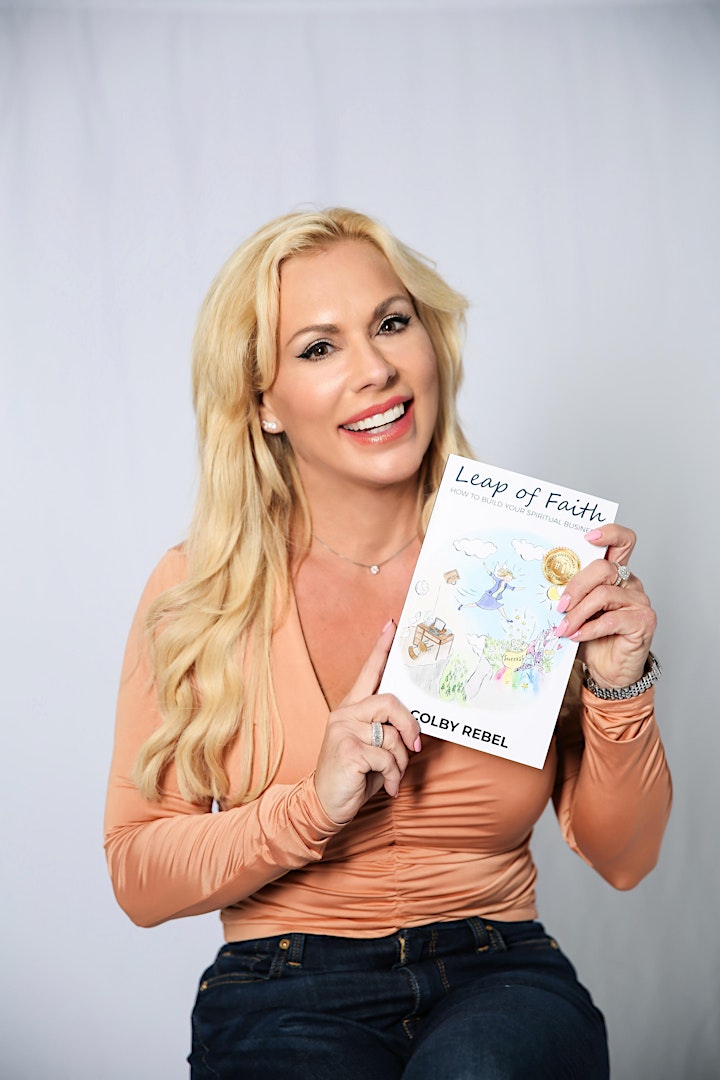 Related Events